1/4
TSL-802#Manager Desk/Boss Table/ Chairman Desk
Quick Details
Supply Ability:
15 piece per day
Quick Details
General Use

Commercial Furniture

Design Style

Modern

Appearance

Modern

Application

Home Office, Office Building, reception table

Type

Office Furniture

Brand Name

OEM

Function

Environmental,Practical,High Class,Convenient

Specific Use

Office Desks

Name

Manager Desk/Boss Table/ Chairman Desk
About this project
• Modern L-shaped desk : This L-shaped desk gets rid of the traditional cube and desk-like office environment, and creates a simple and attractive working space with modern design. It is the best choice to place it in your home office.
• At your fingertips: Two fixed floor bookshelves can hold books, magazines, etc.
• Satisfactory service: If you have any questions or suggestions when using any of our products, please feel free to contact us. We can assure you that we will contact you within 24 hours.
Packaging and delivery
Packing details
Carton

Guangzhou Port or Shenzhen Port
delivery time:
| | | |
| --- | --- | --- |
| Quantity / piece) | 1-30 | >30 |
| East. Time (days) | 20 | To be negotiated |
Desk/table
| | | | | |
| --- | --- | --- | --- | --- |
| No. | TSL-802 # | | size | 2700x1000/1800x750H |
| Name | Manager Desk/Boss Desk/Chairman Desk | | Material | Melamine desk |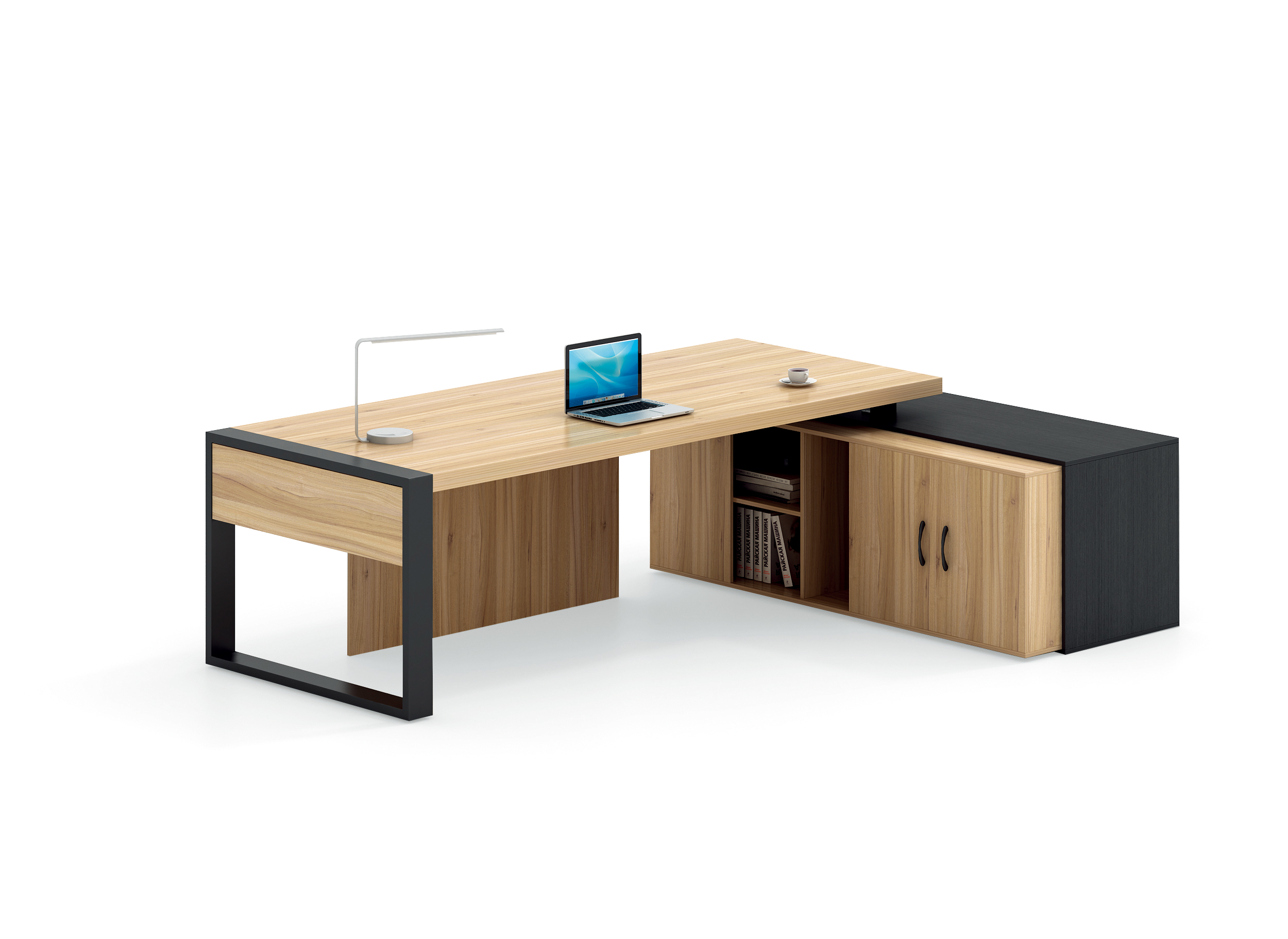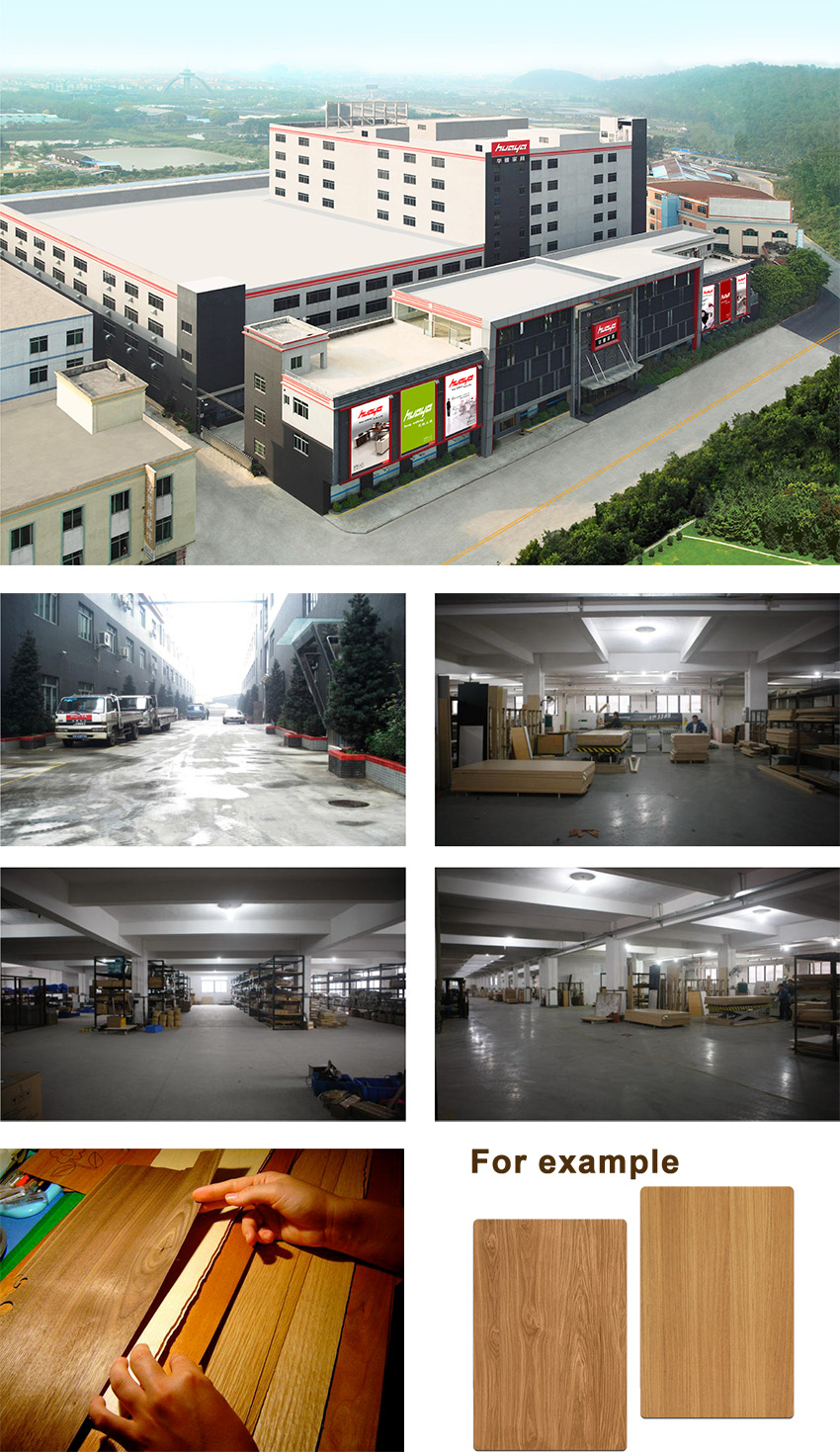 Company Profile
Guangdong Huaya Furniture Industry Co., Ltd. is an innovative furniture manufacturer integrating professional R&D, design, manufacturing, global sales and after-sales service. The company is located in Shunde, Guangdong, the furniture capital of China. It is also one of the earliest domestic enterprises to launch customized products. The company has a professional design team. So far, the characteristics of multiculturalism are particularly obvious. The cultural connotation and style that Huaya gives furniture products is one of the keys to our success.
Founded in 2000, Huaya has become the most well-known and most dynamic enterprise in China's furniture industry. Well-known brands have been established at home and abroad. The types of furniture cover many aspects: hotel furniture, office furniture, medical system furniture, banking system furniture, mobile communication system furniture, and whole house custom furniture.
The Huaya brand has continued to innovate since its establishment. In addition to focusing on brand product design, we have also formulated a professional customization policy. People-oriented, according to customer requirements and personal preferences subjective, "different from person to person". Personalization, specialization, and remarkable effects, it produces beautiful, fashionable and practical high-quality products, which have won the favor and support of customers.
Following the trend of the times, Huaya Furniture began to think about the concept of environmental protection and green. The company invests in green design research and environmental production, pays attention to green environmental protection, and combines furniture design with humanistic environment. Launched a series of environmentally friendly products. Professional certificates, first-class production lines, and environmentally-friendly production modes, it is this green design concept that has brought us to a new height.
Huaya broke the traditional furniture manufacturing method. Informatization is used as a means to realize an innovative business model of digital sales design, creating online and offline one-to-one all-round services and design customization. Furniture designers will carry out matching designs with the indoor environment. Considering the harmony between indoor functions and the environment, customers can consult in real time whether it is the color, size, or quality of the product. Professional service personnel follow up before and after sales to provide customers with the best quality service.
FAQ
Q1. Are you a manufacturer?
A: Yes, we are a furniture manufacturer in Guangdong, China. Welcome to visit us.
Q2. How long will it take to execute my order?
Answer: It depends on the quantity and complexity of the order. Some items will always be in stock. Please let us know the number and code of the project so that we can suggest a production plan.
Q3. How much is the shipping cost?
Answer: It depends on the CBM and shipping method of your shipment. When inquiring about freight, we would like you to provide detailed information, such as code and quantity, your preferred shipping method (air or sea), and your designated port or airport. If you can take a few minutes to help us, we would be very grateful, as this will allow us to assess the cost based on the information provided.
Q4. Can you guarantee your products?
Answer: Yes, we provide 100% satisfaction guarantee for all products. If you
are not satisfied with the quantity or service , please feel free to feedback .
Q5. Can I get samples before bulk ordering?
Answer: Of course! Provide sample table.
Q6. How can I get the best solution for my purchase?
A: Send us an inquiry and send us a message directly, we will reply you as soon as possible.
Customized manager desk/wood bar counter OEM, manufacturer, supplier, factory
The boss is the core pillar of the company and plays an important role in determining the company's future development direction. Therefore, the manager's office environment also plays an important role in this process, especially the manager desk. So how to choose a suitable manager table? This is a big challenge because desks of different materials (such as wood or a combination of metal and wood bars) and shapes will affect the fate of the entire company in some ways.  
Type of manager table
Plate table. It refers to the artificial board as the main substrate. Common man-made boards are plywood, blockboard, and particle board. The board desk is cost-effective and widely used.
Solid wood table. The material is unprocessed natural material, no artificial board is used, so the price is usually high.
Steel watch. The material is generally cold rolled steel. The steel desk can be made entirely of steel or wood and steel. The advantage of a steel desk is that it is sturdy and affordable.
Factors for choosing a manager table

Choose material
There are many kinds of tables of various materials on the market, such as wooden slat leather tables, solid wood tables, and wood veneer tables. Because the manager's table reflects the high status of their boss, it is important to choose high-end materials. Therefore, in terms of materials, solid wood is the best choice for managers. If the budget is sufficient, the leather sofa can better reflect the identity of the manager. But for start-ups with low budgets, you can also choose wood panels, which are both elegant and more favorable.
To decide the size
In addition to materials, we also need to consider the size of the issue, which depends on the specific space of the boss's office. Generally speaking, we'd better choose a larger manager's desk with a wooden bar, because a larger desk can not only show your manager's identity, but also can be used to receive more guests. Only the size of the desk and the matching of the office space can show the leader's demeanor. Therefore, it is important to measure the actual size before buying.
Consider color
Generally speaking, the manager desk will choose a darker color, because the darker style not only looks calm and steady, but also shows the elegant style and aesthetics of its users. Of course, it all depends on the boss's personal preferences. There are also some young startup company managers who like light-colored wooden bar tables, which are full of modern style.
  
The right choice of the manager's table not only determines your boss's daily work efficiency, but also affects your boss's perception of your ability to complete the work.
If you are looking for customized manager table/wood bar OEM, manufacturer, supplier, factory, please take a few minutes to visit our website, we look forward to being your first choice.